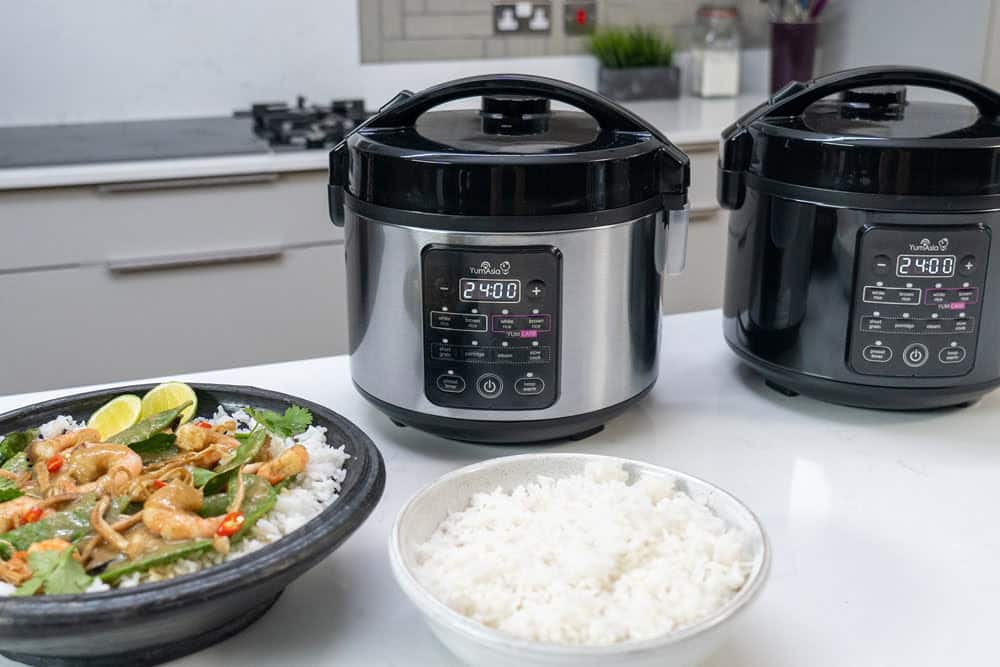 Did you know that there is a way to reduce the amount of carbohydrates that are naturally present in white and brown rice? This can be of great benefit to people trying to lose weight (keto diets etc) and diabetics. The Kumo rice cooker by Yum Asia is unique in that it has YumCarb settings for both white and brown rice. By cooking rice in the provided stainless steel steaming basket, the rice is cooked in a special way so that the sugars in the rice are not re-absorbed and results in the cooked rice being up to 25%* lower in carb value
*Based on lab testing, a reduction of 25% less carbohydrates was shown in white rice. Certified by Testing Institute of Product Quality Supervision, China.
This reduction of glycemic load in starchy foods brings sugar levels down that are suitable for a diabetic diet and prevention of diabetes, obesity, and heart disease.
This is achieved by the special YumCarb setting in combination with the advanced fuzzy logic technology which, rather than simply boiling the rice (which strips out caluable nutrients) uses a 7 phase cooking pattern to achieve rice with improved texture, taste, nutritional value and aroma.
Please see this diagram to explain how this works:

or check out this explainer video:
The Kumo YumCarb rice cooker is now available from www.yumasia.co.uk for the very reasonable price of only £59 (free P&P0 and ships in both dark stainless steel and light stainless steel colours.